TAJEMSTVÍ (SECRET)
In situ video installation.
Projection of three videos (digital video NTSC).
Goethe Institute.
Prague, Czech Republic, 2003.

The installation is a reflection on the vertical and horizontal movement/displacement, and on the space of the stairs as an intermediate space, in-between two stages.
The elevator of the Goethe Institute building, framed by a staircase, is symbolically displaced to a secondary staircase of the building where it is manifested through the projection of its mechanism on the ceiling.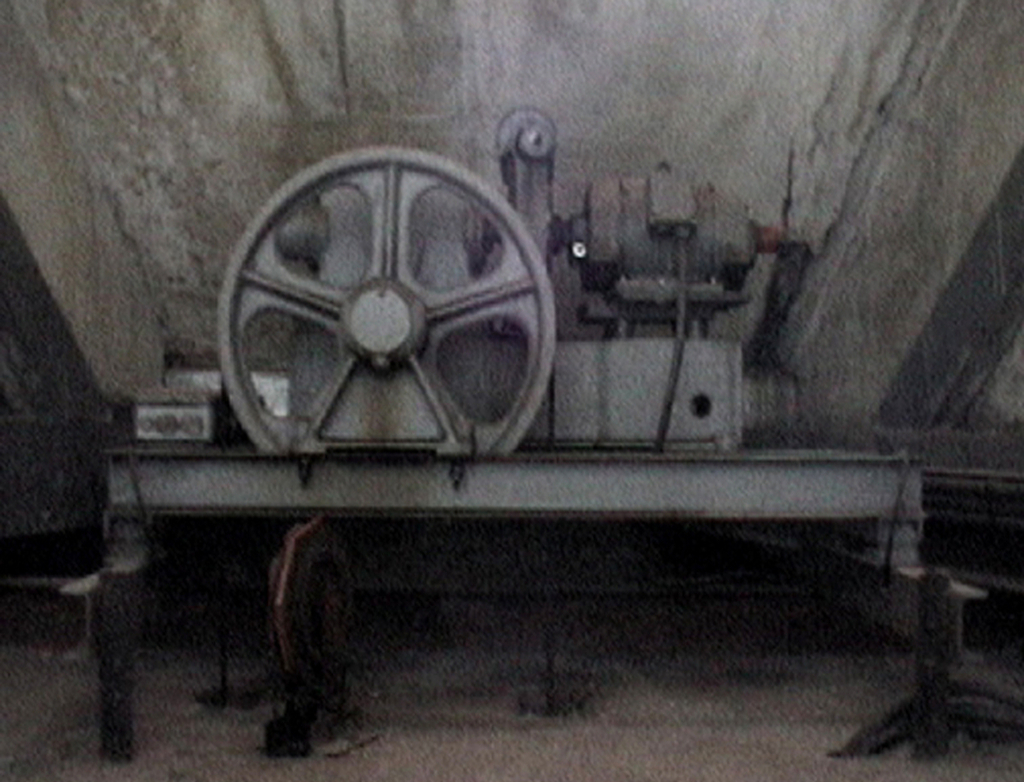 One hour film of the (hidden) mechanism of the elevator of the Goethe Institute. The movement of the wheel responds to the normal use of the elevator in the building during the period it was recorded.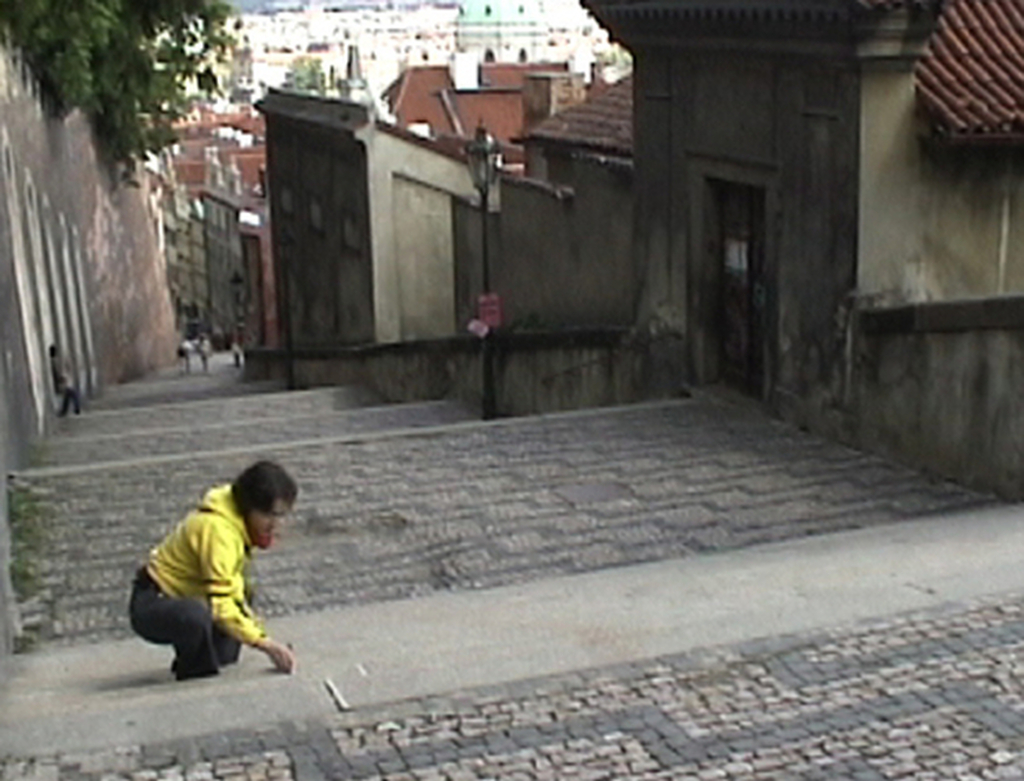 Performance of drawing a chalk line on the ground from the contemporary art center Jeleni Studio to the Goethe Institute in Prague (trajectory: 2.5 km approx).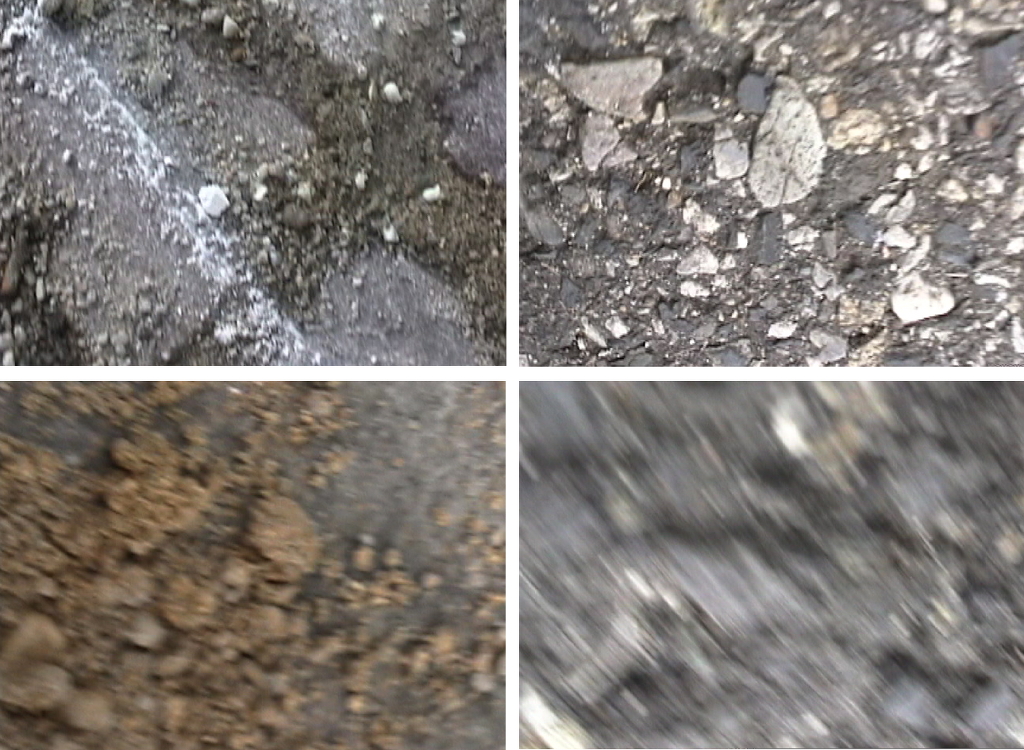 Close up of the line on the street. Emphasis on the sound of the trace of the line and on the sound of the city.