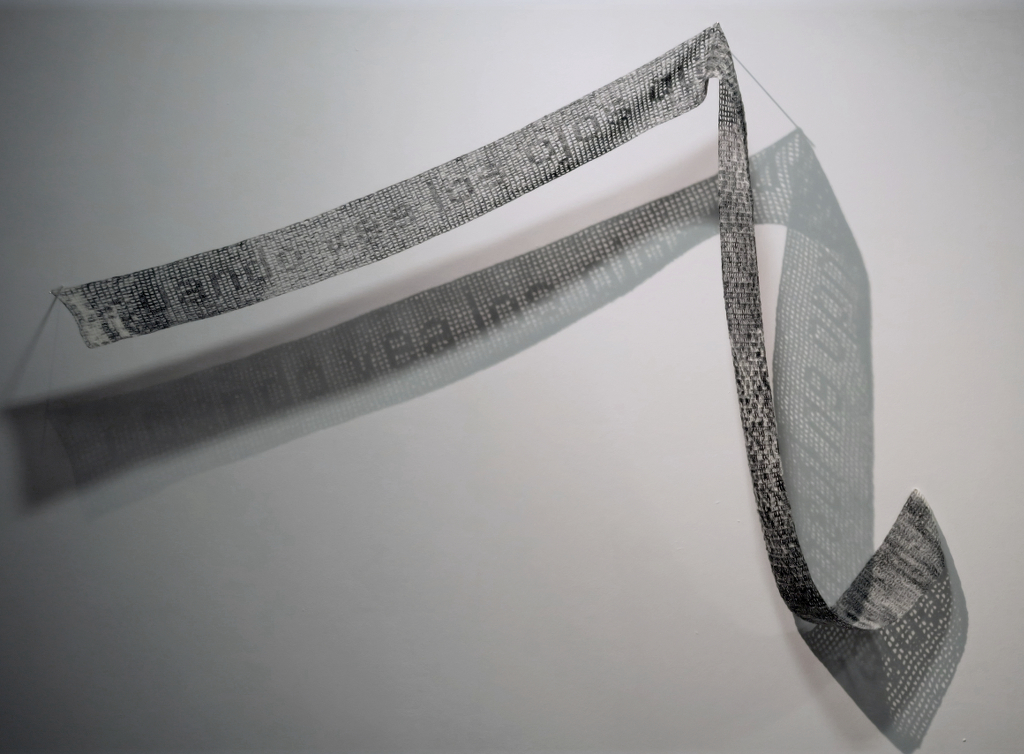 When I see the eyes I have in mine tattooed. Alejandra Pizarnik

Thread dyed by hand and crocheted, 9 x 173.5 cm, 2016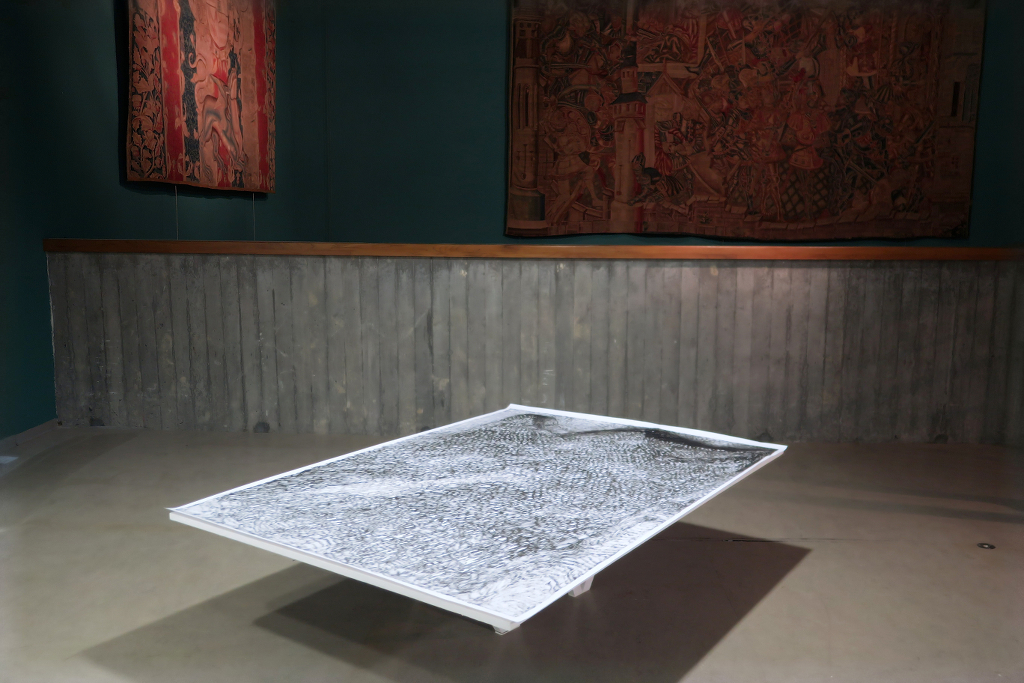 …the place, the wound where we speak our silence… Indian ink on paper, 182 x 129 cm, 2016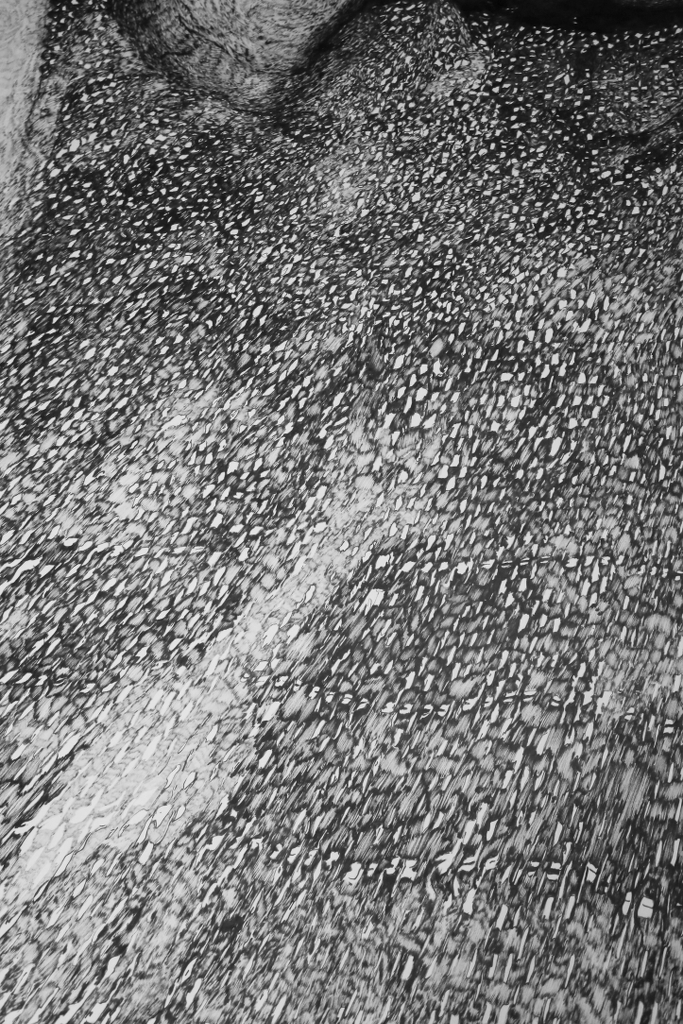 R 16
TAMAT
Textile Contemporary Art Center
Tournai, Belgium, 2016.
"Explain with words of this world / that departed from me a boat taking me"
Within the framework of her grant in TAMAT, Natalia Blanch concentrated on the crocheted thread. She knots, dyes the thread, then makes up works in which she inserts or embroiders poems, words. In echo to this practice, she reproduces in Indian ink, in very uncluttered drawings, fragments of her crocheted works. Some photographs sometimes get intertwined with the work and the whole dialogues freely.

The crochetwork is slow and patient, between its stitches time stands still. The thread snatches the hours, the days, and imprisons them at the heart of its work. The crochet reveals the empty spaces, the voids, the silences. It is in these voids that her work is born. It is in the absences that it resounds.(...)
PDF text Sybille Cornet in french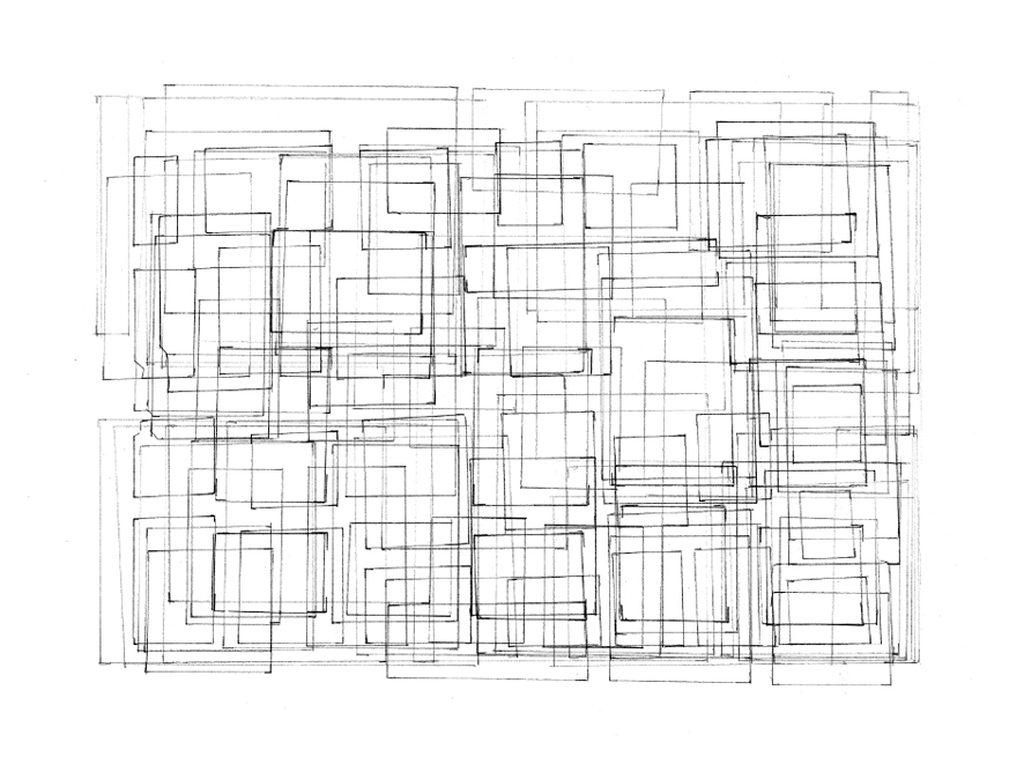 Pencil on paper, 41 x 32 cm, 2014
Intervalos, Museum Caraffa 100 anniversary
Museum Caraffa, Córdoba, Argentine, 2014-15.
Curator: Marta Fuentes.
The exhibition includes works of the collection of the Museum Caraffa as well as the collection of CAC (Contemporary Arts Center) and a piece of art realized ad hoc by Natalia Blanch. This one consists of drawings, a textile work and a sound track created from the artworks "Heliografías" by Leon Ferrari and "Figura" by Eugidio Cerrito of the Museum Caraffa's collection.