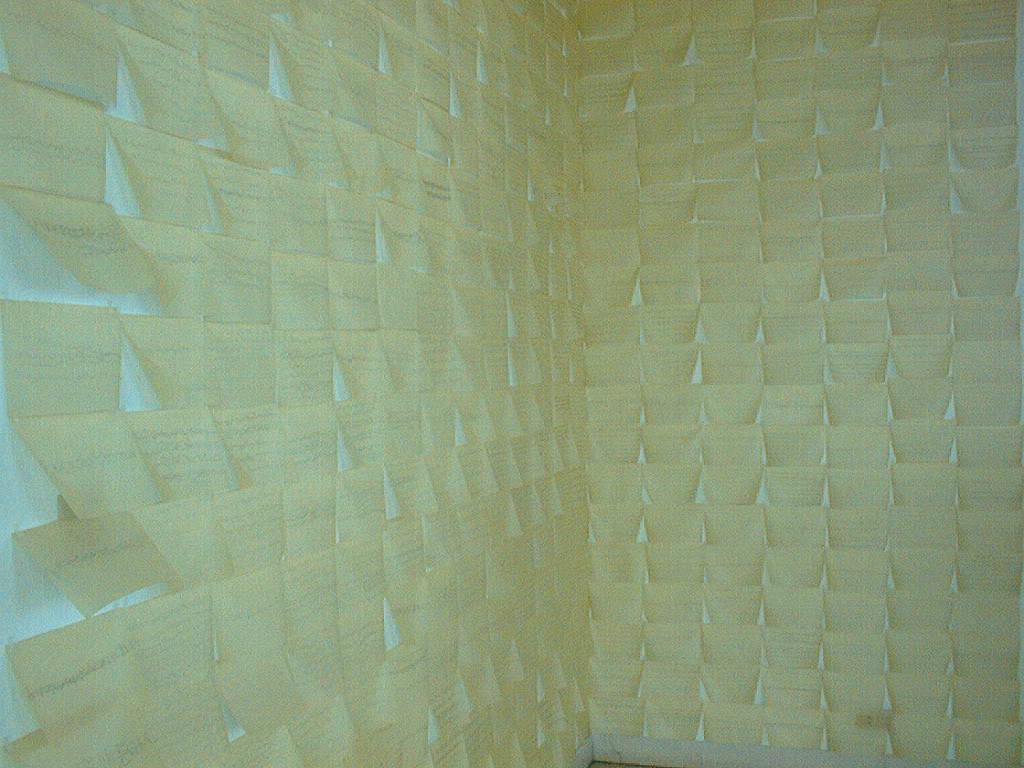 Ludwig Foundation of Cuba, Havana, Cuba, 2000.
Performance and installation.
Pencil on vellum paper, 15 x 21 cm, approx. 400 drawings.
Wooden table: 120 cm (h) x 120 cm (w) x 76 cm (d).

I recorded significant sounds of Havana, Cuba.  Then I translated them to its pattern which was mixed – in the drawings – with the line wave of my electrocardiogram.